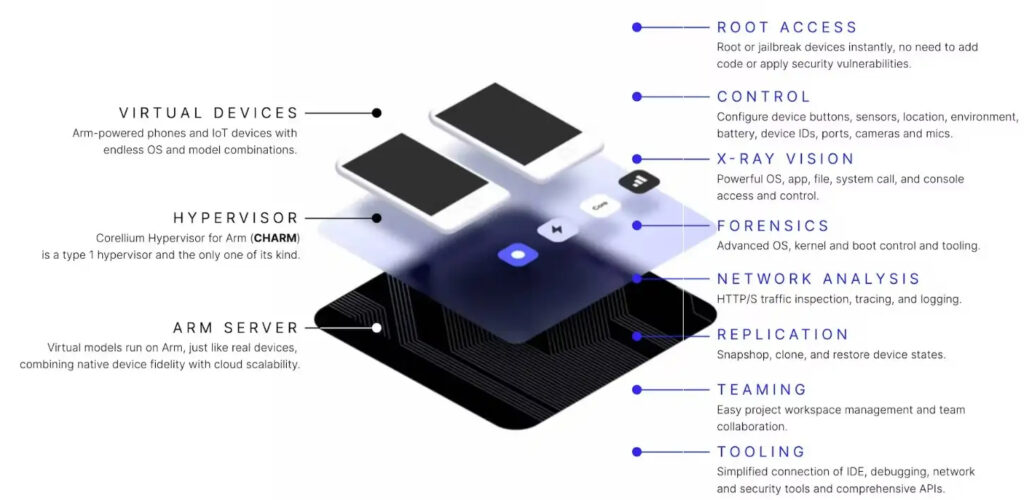 Bill Neifert invited me to join him on Zoom recently to talk about his move to Corellium, a company known within the DevSecOps (development, security, operations) market. Developers and security groups use its virtualization technology to build, test, and secure mobile and IoT apps, firmware, and hardware.
Not knowing much about DevSecOps, I agreed, though wondered how Neifert ended up in what seems like a market far removed from EDA.
Neifert and I have known each other for many years, beginning when we were both co-founders of EDA startups. I was at Emulation and Verification Engineering, known as EVE and now part of Synopsys. He was CTO of Carbon Design Systems, now Arm. We did hardware emulation. Carbon did fast, cycle-accurate, system-level models. What we didn't realize then was that the design and verification community was moving up the abstraction level. EVE and Carbon today would offer complementary tools and we might have signed a partnership or reseller agreement.
Neifert's big news is Corellium's move into our EDA ecosystem by forging a partnership with Arm to leverage its Arm hypervisor-based virtualization technology to enable hardware/software co-design for developers to verify and validate embedded and IoT applications.
Corellium is well-known in the security market and operates in the Arm virtualization space through its Arm hypervisor executing Arm workload directly on an Arm server. The typical application is modeling mobile phones by executing the latest versions of an OS for security and vulnerability research. This technology can be applied to other market segments, such as hardware/software co-design and general-purpose Arm workloads. IoT software development market is also ripe for change since the methodologies are basic by developer standards and not scalable.
I was intrigued and urged Neifert to tell me more, especially as IoT is emerging as the next frontier for electronic devices and often software developers today outnumber chip designers in a project group. Their needs become acutely apparent if they are forced to wait for first silicon to start software development that could delay meeting project schedules. The often used and popular solutions are hardware emulators or FPGA prototypes that can be costly shared resources and difficult to debug. Virtual prototypes are popular but require engineers to assemble them and write models for any new components when the third-party IP vendor doesn't provide them. Speed is an issue as well.
By contrast, Corellium's virtualization technology run orders of magnitude faster than traditional virtual models, a benefit software developers appreciate. In fact, a virtualized model of an IoT device runs much faster than the actual physical device.
The cloud gives a huge advantage to IoT device virtualization over older methodologies. Virtualized devices can be used independently of hardware availability. They can be created while chips are in development with the functionality of the real hardware with debuggability and observability that comes from virtual execution. They can scale up or down and deployed around the world via the internet and tie into cloud-based flows and resources to enable continuous integration (CI)/continuous deployment (CD) and DevSecOps.
It's a compelling story. It also obvious why Neifert joined Corellium. He agreed and wished Corellium was around in Carbon's early days because its virtualization technology is so much better than anything the EDA community was building.
To learn more about Corellium and its partnership with Arm, visit avh.arm.com or iot.corellium.com.